Strony i aplikacje mobilne na Androida i iOS
Czy wiesz, że urządzenia mobilne generują już ponad 30% ruchu w Internecie? Ta liczba rośnie lawinowo z roku na rok. Posiadacze urządzeń mobilnych (smartfonów, tabletów) stanowią więc doskonałą grupę docelową dla Twojego biznesu, pod warunkiem oczywiście, że odpowiednio to wykorzystasz! Wyobraź sobie, że liczba wyszukań z urządzeń mobilnych wzrosła ponad 400 krotnie w ciągu ostatniego roku. Prognozuje się również, że do 2016 roku liczba ściąganych aplikacji rocznie osiągnie 300 milionów!

Dlaczego potrzebujesz aplikację / stronę mobilną?
Przy obecnym wzroście rynku mobilnego posiadanie zwykłej strony internetowej już nie wystarcza! Użytkownicy szukając informacji takich jak adresy, numery telefonów, ceny, etc wykorzystują często mobilne urządzenia.
Zwykłe strony internetowe bardzo często są niekompatybilne z urządzeniami mobilnymi z kilku podstawowych powodów :
wykorzystują technologie które nie są obsługiwane przez urządzenia mobilne np Flash
ich grafika nie jest dososowana do mobilnych urządzeń
są zbyt mało czytelne na mniejszych ekranach
nie da się ich zainstalować na urządzeniu mobilnym i wykorzystywać w trybie offline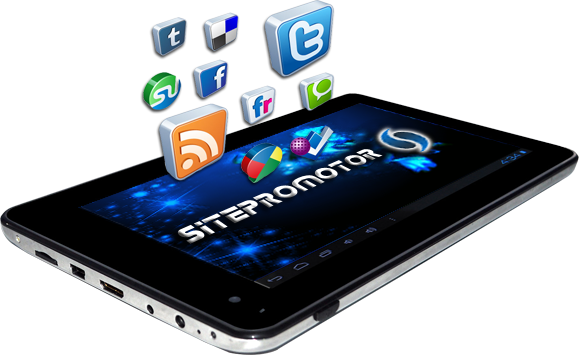 Dlatego też przygotowaliśmy dla Ciebie specjalną ofertę, która przy niewielkim miesięcznym nakładzie finansowym umożliwi Ci posiadanie mobilnej wersji własnej strony internetowej!
Dzięki temu użytkownicy korzystający z mobilnych urządzeń którzy wejdą na Twoją bieżącą stronę, nie tylko zobaczą jej mobilną wersję, ale również będą mogli ją zainstalować na swoim urządzeniu mobilnym (tablecie, ipadzie, smartfonie, iphonie) opartym o najczęsciej wykorzystywane systemy operacyjne iOs i Android.
A to oznacza, że Twoja strona będzie działać również jako aplikacja mobilna!

Podstawowe funkcje jakie może spełniać Twoja strona mobilna :
informacje o firmie
prezentacja oferty
dane kontaktowe umożliwiające bezpośrednie wykonanie telefonu, wysłanie maila, zlokalizowanie za pomocą GPSa oraz Google maps Twojej lokalizacji
ecommerce (połączenie z Twoim sklepem internetowym)
rezerwacja stolików, lub zamawianie potraw na wynos dla restauracji
kupony rabatowe
programy lojanlnościowe
integracja z Facebookiem, Twitterem, Youtubem - prezentacja informacji z portali społecznościowych
zaciąganie zdjęć z Picasa, Tumblr, Flickr, Facebook
możliwość zaciągania newsów z RSS